Lighting Design & Instagram – A #PerfectMatch?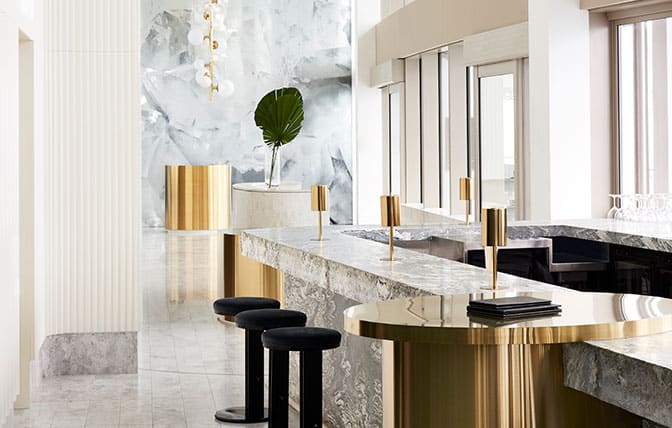 Lighting design is an essential element of creating Instagram-friendly instore experiences. The idea that a picture is worth a thousand words could not be more true in the Instagram age. With over a billion monthly users and over half a billion posts generated daily, Instagram can be the heart of visual marketing and brand awareness campaign.
At Aglo, we work extensively with interior designers, architects and creative studios to produce memorable experiences within the retail, hospitality and hotel industries. Today, we delve into how to make your bustling sales floor, destination fine-dining affair, or chic coffee hotspot more Instagram-friendly.
Lighting Cafés, Bars and Restaurants for Instagram
Lighting does more than showcase your product or venue – it has a huge effect on photographs. Natural light is the best, so expansive windows are always a sure-fire way to nail a great Instagram photo. If this isn't an option, the right lighting design can help to keep Instagram's "it" crowd coming back for more.
Fluorescent lights don't create an attractive environment, and they certainly aren't conducive to curated photos. Natural lighting lends itself well to Instagram, particularly for those accounts aiming for a pale theme or feed colour palette. However, if your décor palettes (and therefore your Instagram aesthetic) is more brooding – fear not! Well-lit Insta photos can still be achieved through clever use of narrow spotlights, a well-placed backlight glow, or the subtle addition of table lamps. How a space is lit can make or break the aesthetic, so it is important to understand lighting a space can create visual impact for digital media.
Lighting is one of the easiest, most practical and most cost-effective ways of creating drama, excitement and personality. Diffused indirect light, simple luminaires and pared-back colours and textures enhance feelings of airiness, openness and sleekness; metallic finishes, dimmer lighting and decadent fittings can create darker, moodier and more intimate environments. The right lighting design partner can ensure that your space's design is cohesive, beautiful and Instagram-friendly.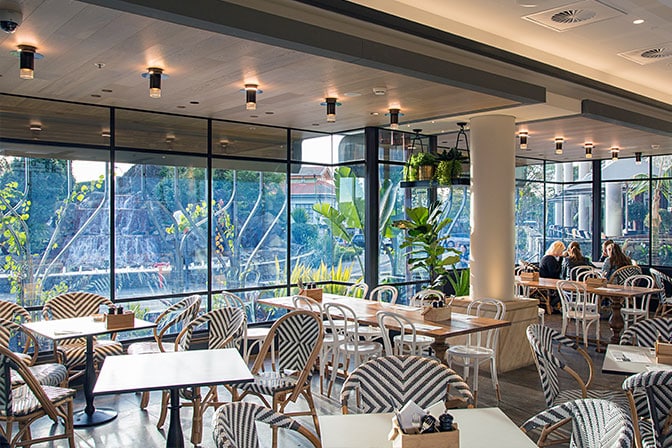 The Instore Retail Experience and the Shift to "Experiential" Retail Environments
Many retailers are creating "in-store experiences" to as part of a larger sales strategy. The importance of this is two-fold: to drive traffic within the brick-and-mortar retail, and to generate digital engagement with the brand's online presence that customers will want to share. The lighting design is essential element of creating Instagram-friendly instore experiences.
Creating emphasis in a retail environment by using focused lighting sources
A restaurant or store's aesthetic and environment must be carefully considered when targeting a market savvy with social media. Artfully displayed merchandise can inspire customers to take pictures and get increased digital engagement – cluttered, busy displays don't make for the perfect Insta post!
Strategically placed narrow-beam spotlights, diffused LED backlights, and feature pendants can achieve this by highlighting new arrivals, emphasising central display tables, or directing focus towards shelving displays. Adjustable track-mounted spotlights allow fuss-free lighting changes that can react new sales displays, seasonal layout changes or one-off instore events. Showcasing the new or premium ranges creates a brand snapshot that can be quickly and easily uploaded and shared, and adjustable fittings allow you to update your lighting as often as you do your Insta feed.
Using Custom Lighting to Create A Memorable (And Instagrammable) Aesthetic
Feature Luminaires
Feature luminaires in a space can create, intensify or add authenticity to any design aesthetic. Luxe chandeliers, minimalist pendants, or architectural spotlights can cement a space and provide a point of memorable difference that will stick in consumers' minds, as well as provide an opportunity for customers to take snaps, upload and create a buzz.
The correct luminaire can make or break an aesthetic; the below examples demonstrate how integral the right fitting can be to a space's overall look and feel: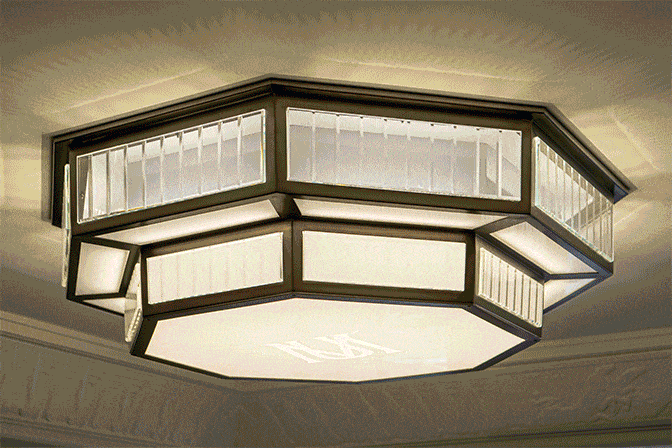 RGB Light
A relatively inexpensive method of using lighting to entice Instagram involvement is using coloured lighting, also known as Red Green Blue (RGB) lighting. By swapping out traditional cool or warm white lighting for RGB, a unique atmosphere can be created simply and effectively. This can be tied in with existing décor to create a new and novel experience.
–Cotton On Kids (Macquarie, NSW) utilised RGB lighting to create a specific coloured shadow lighting effect for creation kids play area located at the back of the shop. The three spotlights, each with either red, blue or green filters were installed onto surface mounted track and angled towards the floor of the play area. When a child steps in front of the lights they will be able to see their shadow in red, blue and green cast on the wall. By modifying existing lighting schemes with RBG light, the venue instantly becomes unique and worthy of sharing online. This is also a relatively cost-effective option, as it does not require custom fabrication, bespoke luminaires and can be retrofitted into existing light fittings.
A well-lit store with well-planned Lighting Design can have a vast impact on the overall user experience. It is not just about visual comfort but also how each area can be enhanced by lighting, to make it engaging, inspiring or emotive.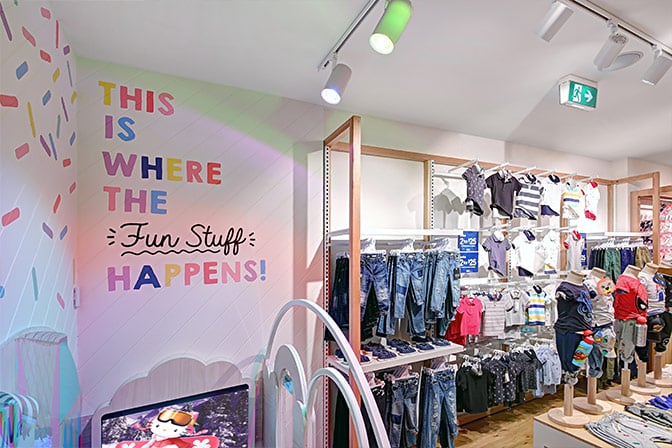 Contact us

to discuss your lighting design requirements today.
Authors: Luke Martin and our Custom Design Team