FAQs for Store Lighting Upgrades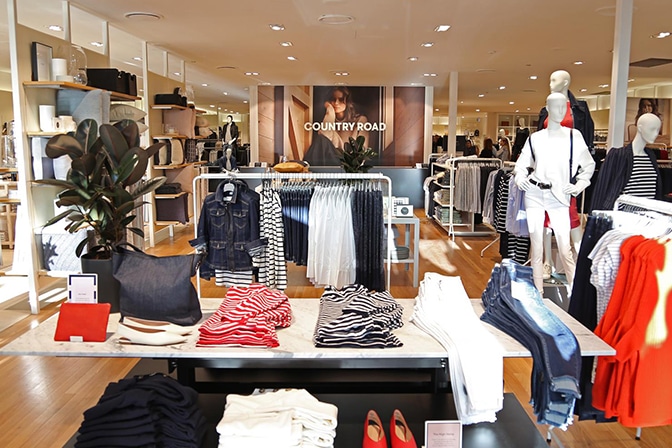 So, you're thinking about a retail store lighting upgrade?
Yes, a retail store lighting upgrade will reduce your power usage and maintenance costs, improve the light quality and increase sales – but what are some of the most common questions we receive regarding a Store Lighting Upgrade?
Are there government incentive programs to switch to energy-efficient lighting? Does Aglo Systems offer these government incentives on its lighting products?
There are State Government initiatives in Victoria and New South Wales that promote and encourage the uptake of energy-efficient lighting through rebate schemes and financial incentive schemes.
Aglo is an Accredited Provider in Victoria. We can offer upfront rebate discounts on upgrade projects with approved lighting products both in Victoria and New South Wales.
Can I get the government discount if I changed the lights in my store? What is the value of rebate discount?
Yes, we can offer you the upfront rebate discount. In order to be able to claim these rebates or government offered incentive, there are mandatory compliances to be followed and submitted to the government. This submission is verified by the government authority and only if all the requirements are met, the rebate certificates are offered.
The rebate discount offered is dependent on the following factors:
The store must have non-LED fittings to be replaced; and
The type, electricity consumption and respective quantities of the existing light fittings
Aglo makes this simple. We undertake all the mandatory start-to-finish compliance activities and calculate your rebate based on the above factors, offering you the benefit of upfront rebate discount before the project commences.
Can you provide us a quote to upgrade the store? What is the process?
Yes, we certainly can provide a quote. For us to provide a detailed quote, we need to understand what you are trying to achieve with your retail store lighting upgrade.
Are you wanting to reduce your electricity costs and increase energy efficiency? Perhaps you need to increase brightness within the store, or change to a whiter light? Or maybe you just want higher-quality and more modern fittings to increase your store's visual appeal? No matter what your reasons are for wanting to upgrade, we can help.
For a proposed lighting upgrade, the following process is undertaken to ensure we understand exactly what you want and what your store needs:
The Aglo Systems team will visit the site of the proposed lighting upgrade space.
Our team will complete a thorough audit to tick all the compliance boxes and ensure we understand what the current lighting layout looks like.
Our Lighting Design team complete a lighting design concept and plan, based on how the store would look if the proposed upgrade solution is undertaken. Our team will also calculate the expected light output and distribution and ensure that it meets all relevant regulations.
We provide you with a proposal and quote, outlining the return on investment, total savings (energy reduction from the upgrade) and payback period so you can make an informed decision.
Other retail stores seem to look different, even though they are of the same size as my store?
There is more to effective retail lighting than meets the eye. A well-lit site can make a vast impact on the overall customer experience. It is not just about visual comfort but also how each area can be enhanced by lighting, to make it inspiring, emotive or engaging. Well-planned lighting can drive sales and improves OH&S.
Lighting is part of the larger in-store strategy for the retail business and brand. An effective retail lighting system needs to be well-considered, and take the following factors into consideration:
The lighting intensity;
The Correlated Colour Temperature (CCT), or how "white/cool" or "yellow/warm" the colour of the light appears;
The Colour Rendering Index (CRI), or how "true to life" the colours appear when compared to natural light; and
The fittings' efficacy, or lighting efficiency (using lumens per watt as a measure).
Retail lighting can differ from one store to another based on these factors, along with the retailer's individual lighting goals. As part of Aglo's process, our Lighting Design team provide a comprehensive lighting plan to meet the desired goals. We tailor each project to the client's specific needs and propose the most suitable and efficient lighting solution. To help visualise the lighting effect and ensure that the illumination levels comply with regulations, we create detailed 3D renders with our reflected ceiling plans. Lighting Design is a crucial part of the process as it allows clients to envisage the outcome, and confirm it is the best lighting solution for their store's needs and budget.
If you are after a Store Lighting Upgrade for your own retail environment, or if you have any other questions regarding the process or outcome, get in touch with us today!
Authors: Vinay Rubdi and Luke Martin