G-Star Wallwasher comparison
Aglo Systems worked with shopfitter Store Pro and G-Star RAW's Netherlands head office for the lighting design, specification and supply for G-Star RAW's new store in Macarthur Square, NSW. Previously, G-Star have imported their specified light fittings directly from Europe, however, for this new store, G-Star were interested in sourcing a local product.
Aglo's lighting designers assisted in the product selection by presenting a detailed comparison of the specified European brand of wallwasher versus Mondolux's Wally Wallwasher. The illuminance calculations (example pictured below) demonstrated the light effect achieved between comparable specifications of each fitting.
The illumination distribution of the specified fitting was narrow and only illuminated the top half of the wall, which would be suitable for signage above the shelving, but it left the lower half of the wall shelving in relative darkness.
The results of the Mondolux Wally Wallwasher calculations immediately set it ahead of the specified product. Wally's wider 95° beam angle and ability to tilt 0° – 90° allows it to be angled more accurately to suit the position of retail product and signage and therefor illuminates from the top signage or shelf to the floor.
G-Star RAW is a Dutch designer denim clothing company focussed on positioning raw, untreated denim as a wearable and desirable material.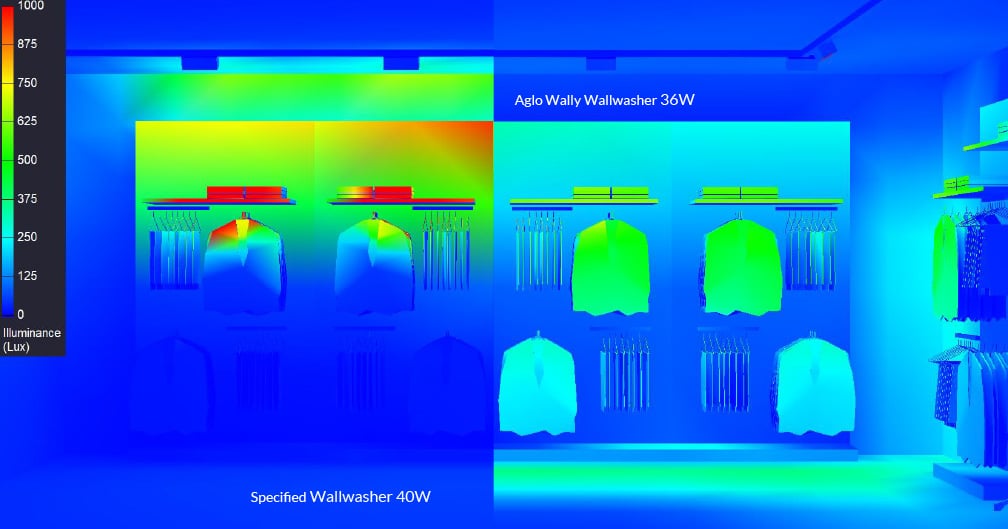 To provide further product highlighting our designers added Mondolux Messina Midi spotlights to the design.  This added stronger illumination 'punch' to the top racks, drawing the eye to the display, as shown in the 3D render and illuminance model below.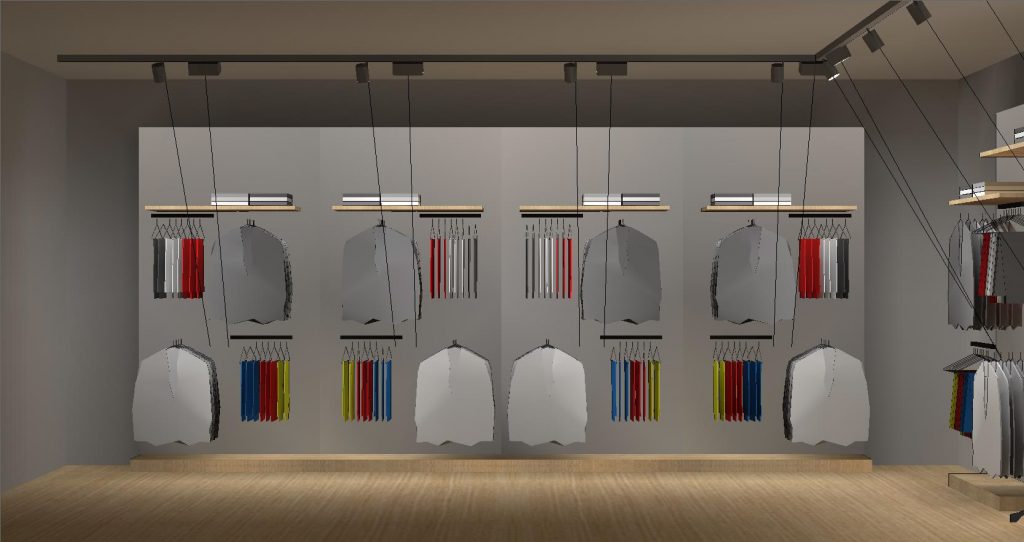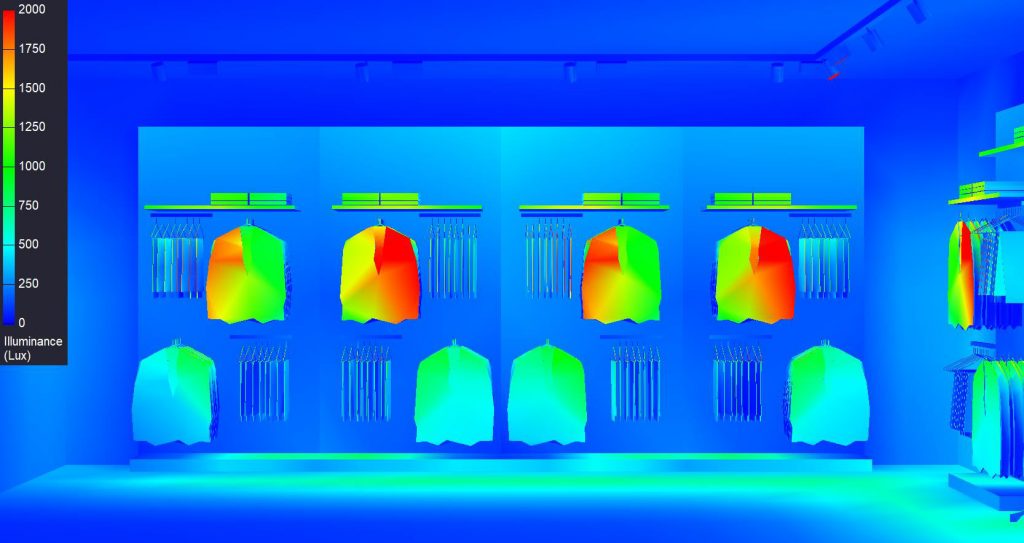 Also specified were Mondolux Siena downlights for the shopwindow display and Mondolux Lumo suspended LED panels in the changing room area.