Tech Talk: Casambi & Photometrics IES night!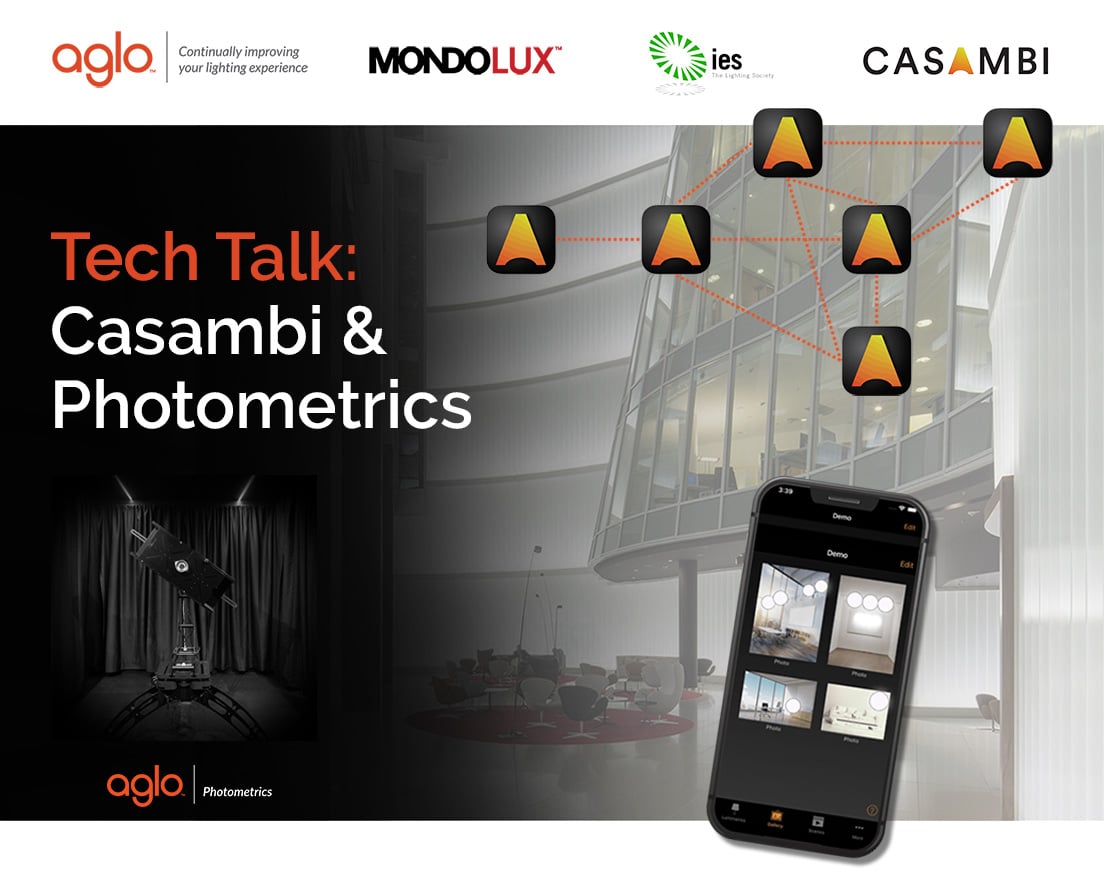 The future of lighting control is wireless, join us to discuss all things Casambi, followed by a Photometrics demonstration while warming yourself with mulled wine…
We are Australia's newest certified Casambi commissioning partner, meaning we have the latest technical expertise, knowledge and products to assist you in all of your wireless control requirements. In the digitally enabled environments we live and work, Casambi delivers the most robust and future-proof wireless lighting control solution to support automation and maintenance. Casambi works for all your projects, no matter what the size. The non-invasive nature of the Casambi solution makes it perfect for retrofitting, as well as for new building projects.
Join us in our Photometrics Lab for a behind-the-scenes look into Viso's latest 'Goniospectrometer' technology. Discover the basics of luminaire testing in action, from calibration to photometric file and data-sheet generation. We will also explore how this new technology can enhance the accuracy of a lighting design.
Presenters:
Lucas Zumpolle – Managing Director
James Gower – Lighting Design Team Leader (Tech. IES)
James Joudi – Supply Chain Manager (M. Sc Industrial Engineering)
Leanne Reardon – Business Development Manager (Tech. IES)
Pradeep Mylavarapu – Product Manager
Location: Aglo Systems, 10 Plane Tree Avenue, Dingley Village, 3172
Date: Tuesday 24th May 2022
Time: 6pm onwards
RSVP: 10th May 2022
For further information and to register your attendance, email: leanne@aglosystems.com.au