Getting to know our Casambi commissioner James Joudi and where his passion for Casambi started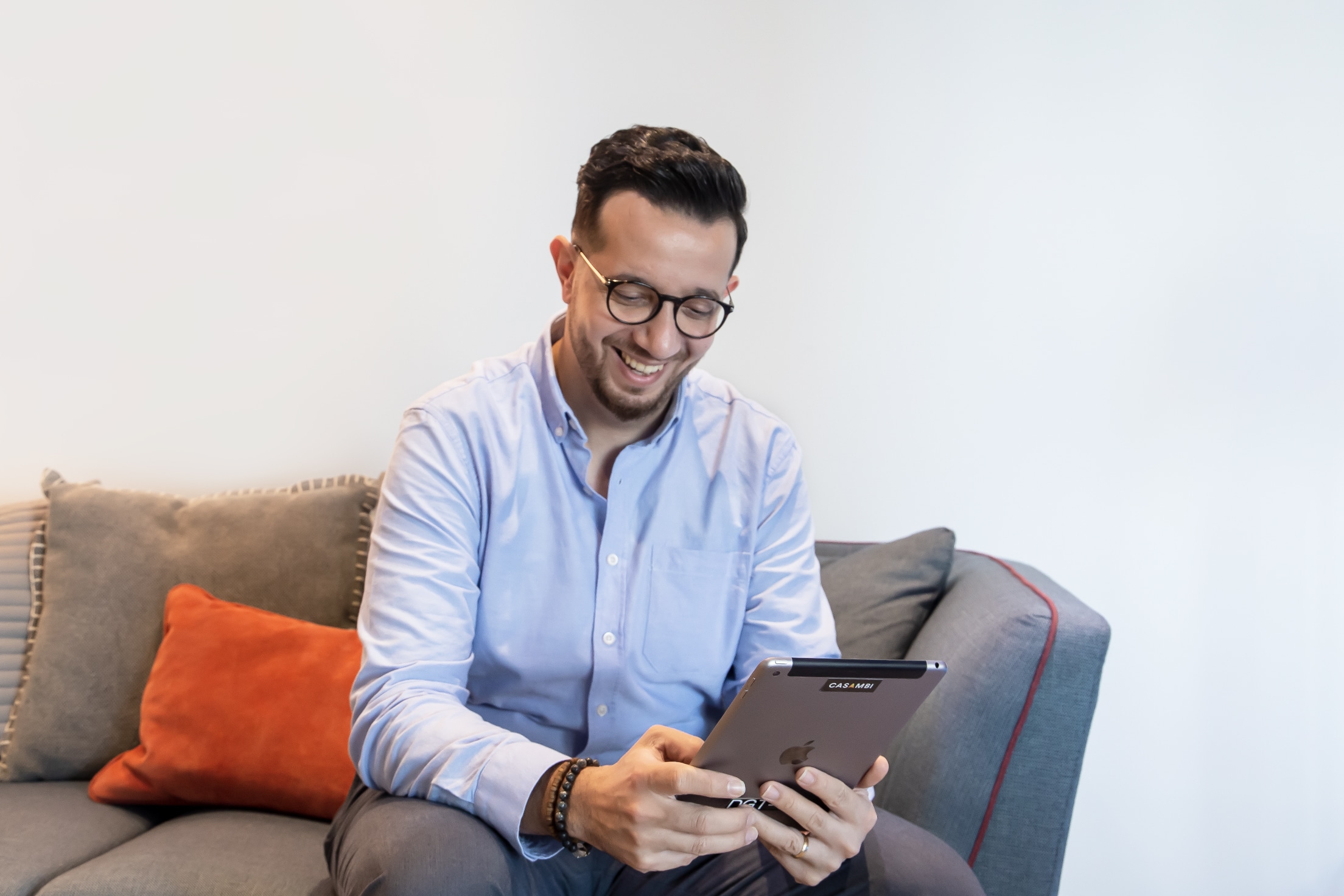 My title here at Aglo Systems is Supply Chain & Technical Manager, I am passionate about technology and enjoy learning, investigating and providing the best solution for our projects and clients.  When I first joined Aglo back in 2016, I worked in the Supply Chain department. Due to my engineering background, lighting and lighting control intrigued me and became my passion. This passion drove me to look after the technical side of the business where I am responsible for investigating the latest technology and providing solutions for the best client experience.
I first learnt about Casambi in 2018 and followed the technology closely as I liked the idea of a wireless control system that provides the full solution for lighting control in a commercial setting. By 2019, I started testing the ecosystem's products and integrating Casambi into our Mondolux product range. Casambi fuelled my passion for technology; in particular, its compatibility with most luminaires and lighting control systems whilst ticking all the boxes. From a key benefit perspective, Casambi provides a fully wireless solution for lighting projects. It is completely scalable and is compatible with standard dimming where you can mix, and match based on the requirement. Casambi has a very user-friendly UI and is simple to operate, meaning the client doesn't need to worry about lighting control and commissioning. In terms of maintenance, Casambi is superior when compared to other solutions. In the case of a failed luminaire, for example, you would usually need to replace the luminaire and resource a commissioner to recommission and replace the fitting. In the same scenario, the maintenance requirements are straightforward with Casmabi. As all information including automation, scenes, etc. is stored in the mesh by replacing the node automatically obtains information from the mesh network and operates as previously set.
Casambi was initially incorporated within the business across small scale projects where cost savings on control and wiring was required. Casambi products were then integrated within our Mondolux product range so that we could provide a full solution for lighting control. I initially received training on commissioning with Casambi via online courses and subsequently due to the client and project demand went through the enhanced training and competence assessment at their headquarters in Finland to obtain the certification. The Casambi commissioning competence assessment evaluated my ability to create and commission multiple Casambi networks and comprised of multiple programming tasks. I am proud to be a certified Casambi commissioner to provide confidence and state of the art technology to our clients. After all, the future of lighting control is wireless.
Aglo Systems provides commercial and retail lighting solutions, as well as custom manufactured architectural features. We are proud to be a technology and solution-based provider. We are Australia's newest Casambi certified commissioning partner. Casambi technology can be integrated into fixtures, luminaires, and even LED modules, resulting in an optimal solution in terms of simplicity of installation and operation with the least amount of additional hardware and deployment expenses. Discover more about Casambi and how we can assist you with your next project.