Luminous Carpets – A unique new way to interact with people
Aglo Systems is now offering a new LED technology, transforming your floor into a tool to interact with your guests and customers creating an inviting environment. With one simple installation, make your visitors feel welcome. 
With one simple installation, make your visitors feel welcome, your floor inspiring and create a lasting impression. The luminous carpets can be used to enhance your brand and inform people with moving interactive messages and images in one touch of your phone or tablet. These elegant carpets are the perfect combination between high-end quality and cutting-edge LED lights.
Countless ways to make an impression
This smart technology will enable you to create a unique experience in your building. There are numerous ways to use the luminous carpets:
Branding, enhancing your brand with the right information
Showing personalised messages
Guidance through your building and offices
Display live information on waiting areas
Provide a real-time alternate exit routes, during emergencies

How it works – Smart solution
This solution has been created to fit into any building architecture, without interrupting the normal daily processes, like cleaning. This solution combines high-quality stylish carpets with cutting-edge LED's built into strong super thin LED panels, using the latest technology. With little guidance, the luminous carpets are installed and connected to your electrical and IT infrastructure. The patented LED panels are installed underneath the light transmissive carpet tiles which can withstand continuous foot traffic.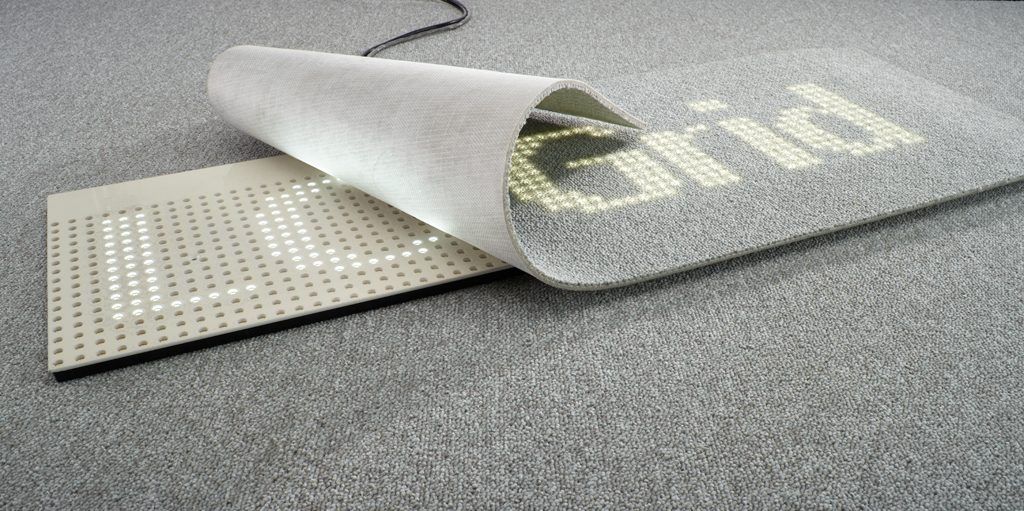 Contact

sales@aglosystems.com.au

or call
1300 601 931

for more information on luminous carpets.