Thanks for visiting us at Light + Building 2018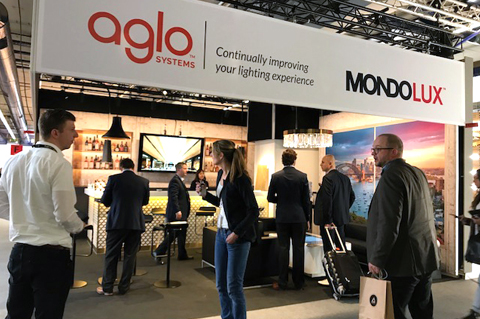 Light + Building was an impressive demonstration of innovation, new concepts and the latest trends in lighting.
Exhibiting at the 2018 Light + Building in Frankfurt was firstly a great opportunity to present Aglo Systems internationally. It gave us invaluable insight into the latest trends in lighting technology and to discuss these with the many different people we met.
Next, to introduce our new lighting brand: Mondolux. A brand-new range of light fittings including a new interactive website with an intuitive product specification tool.
Finally, to demonstrate our custom designed and engineered light fittings and metalwork solutions. We've found in the past, people have had custom lighting requirements, however, perhaps been uncertain of where to go for them.
We also found other themes of interest at the exhibition including connectivity between lighting and devices; the use of light in the health sector and human centric lighting and the miniaturization of LED, where lamps are now needing less and less physical space, giving designers more opportunities to create.