Padua Downlight joins the VEET and IPART league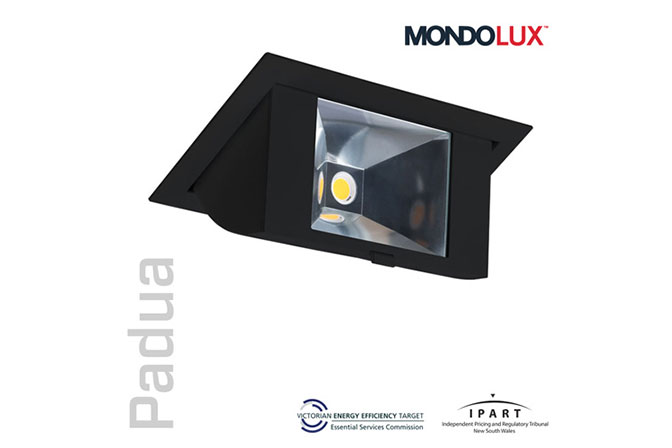 As an Accredited Certificates Provider, Aglo Systems have been putting in efforts to get different products from their varied range approved under the VEET and IPART schemes. Recently, Aglo Systems managed to get the VEET and IPART approvals for one of their very popular downlights: Padua.
Padua is an excellent wall-washing solution providing a smooth distribution of light from ceiling to floor. It offers various wattage options ranging from 11W to 43W and has a substantially high efficacy of up to 116lm/W. Padua also comes with multiple colour temperature options and is an ideal retrofit to the large rectangular cut-outs.
If you are keen on achieving high energy savings in your facility and would want to enjoy government rebates on top of it, give us a call for a free assessment. We can reduce maintenance costs and achieve over 70% annual energy savings with payback periods as little as 18 months.