Lighting Design for Industrial Lighting Applications
Lighting Design for Industrial lighting applications considers the luminaires selected based on the following criteria:  
Performance
Appearance
Performance of the luminaires is the important factor in Industrial applications, rather than the appearance. Our lighting designers find the right balance between the two components to achieve the best results.
The word industrial can be classified as many things. It could be food processing or manufacturing of food or food grade products, motor vehicles or motor vehicle parts, furniture manufacturing or assembly, manufacture storage and distribution of hazardous materials or chemicals etc.
As part of our Lighting Design process to select a suitable light fixture/s for industrial applications we review the selection criteria as followed:
Identify the type of industry or business.
Reference requirements set out by Australian standards and MEPS (Minimum Energy Performance Standard)
Select a Luminaire.
Verify data and results.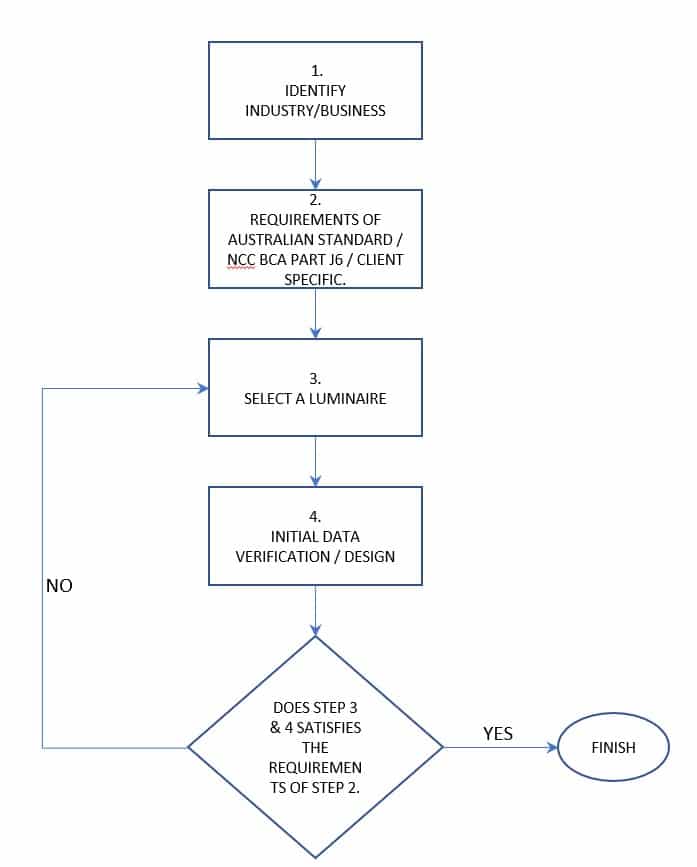 1. Identify the type of industry or business
First, we identify the type of industry to get a thorough understanding of what type of luminaries will suit the space. If the industry is related to manufacturing or processing food or food grade products, it is necessary to find fittings rated as HACCP [Hazard Analysis and Critical Control Point] for anywhere processing of food is involved. For everywhere else, standard fittings may be used.    
There may be a Gas room or chemical storage where additional safety precautions are necessary. Explosion proof lighting must be selected for spaces such as Gas rooms with appropriate Zone classification.
Similarly, for chemical storage facilities, it is ideal to find out what type of chemicals are stored in the facility as materials used to make luminaire housing can degrade faster when exposed to certain chemicals and may even cause a fire. 
The same selection criteria must be applied when selecting exit and emergency lighting for the designated space.
IP and IK rating of a luminaire are also important if the industry specification requires water/dust proof fittings or vandal proof fittings.
A good understanding of allocation of spaces withing the business can minimise luminaire selection errors, thus increase the lighting design efficiency and profit.
2. Reference Lighting Standards and MEPS (Minimum Energy Performance Standard)
The second step of the process is to identify relevant Australian standards and MEPS requirements for the defined lighting design spaces of the building.
For all interior spaces AS1680 is referred to and depending on the exterior lighting requirements, AS1158 (For Vehicular and Pedestrian traffic)/AS 4282 (Obtrusive lighting) is referenced.
For all exit and emergency lighting requirements, AS2293 is referred to.
Within this step, we review the lighting uniformities for each space, calculation/measurement point spacings, calculation plane heights and calculation point direction (horizontal or vertical).
Depending on the type of industry/business we also calculate appropriate maintenance factors for lighting. Bearing in mind that multiple maintenance factors can be applied to different spaces in the same building.
At this stage, we can also investigate the specific requirements set by the client. It can be colour temperature or colour rendering values and style/colour of the fittings.
3. Selecting a Luminaire
Now we select a luminaire with performance that matches step 1. and 2.
Step 1. Determine the appearance and build quality of the luminaire or type of lamp inside the luminaire.
Step 2. Look at the performance of the luminaire and its characteristics. Pay attention to the luminous intensity and distribution of the luminaire. Unless otherwise stated by the Australian standard or client specifications, colour temperature, rendering index etc. can be application specific.
Our best practice is to choose the right light distribution for each space. For example, we can use a linear flat-bay light with asymmetric or bat wing type of distribution instead of a regular hi-bay fitting with a round light distribution.
The correct light distribution makes sure we see what we want to see clearly, and general lighting to be provided for a safe working environment.
The below lighting design example illustrates how we can use different distributions for storage spaces. It is evident that we can better illuminate racking/shelving with asymmetric light distributions rather than the typical hi-bay lights with spherical light distribution.
Glare is another outcome of lighting installation and it is important to select fittings that are low in glare in-order to stay within the recommended glare values stated by Australian standards.
Typical Hi-bay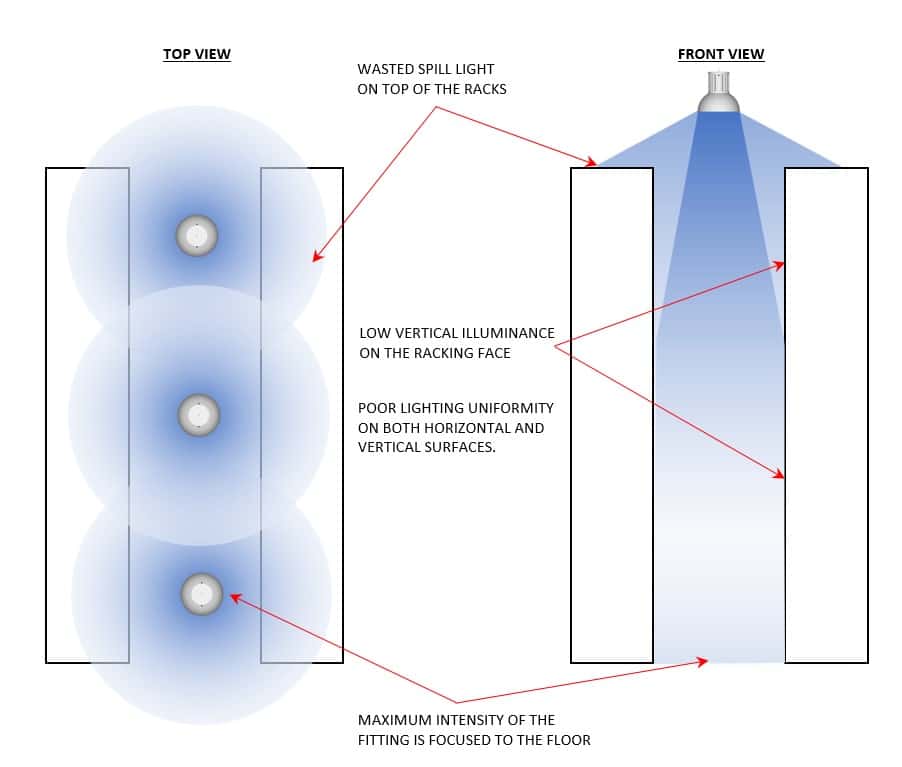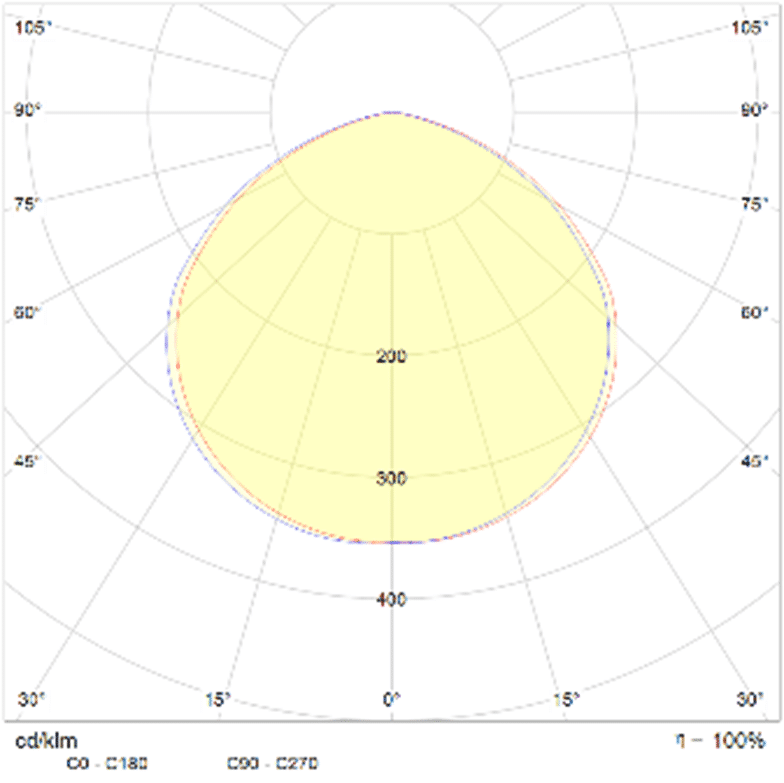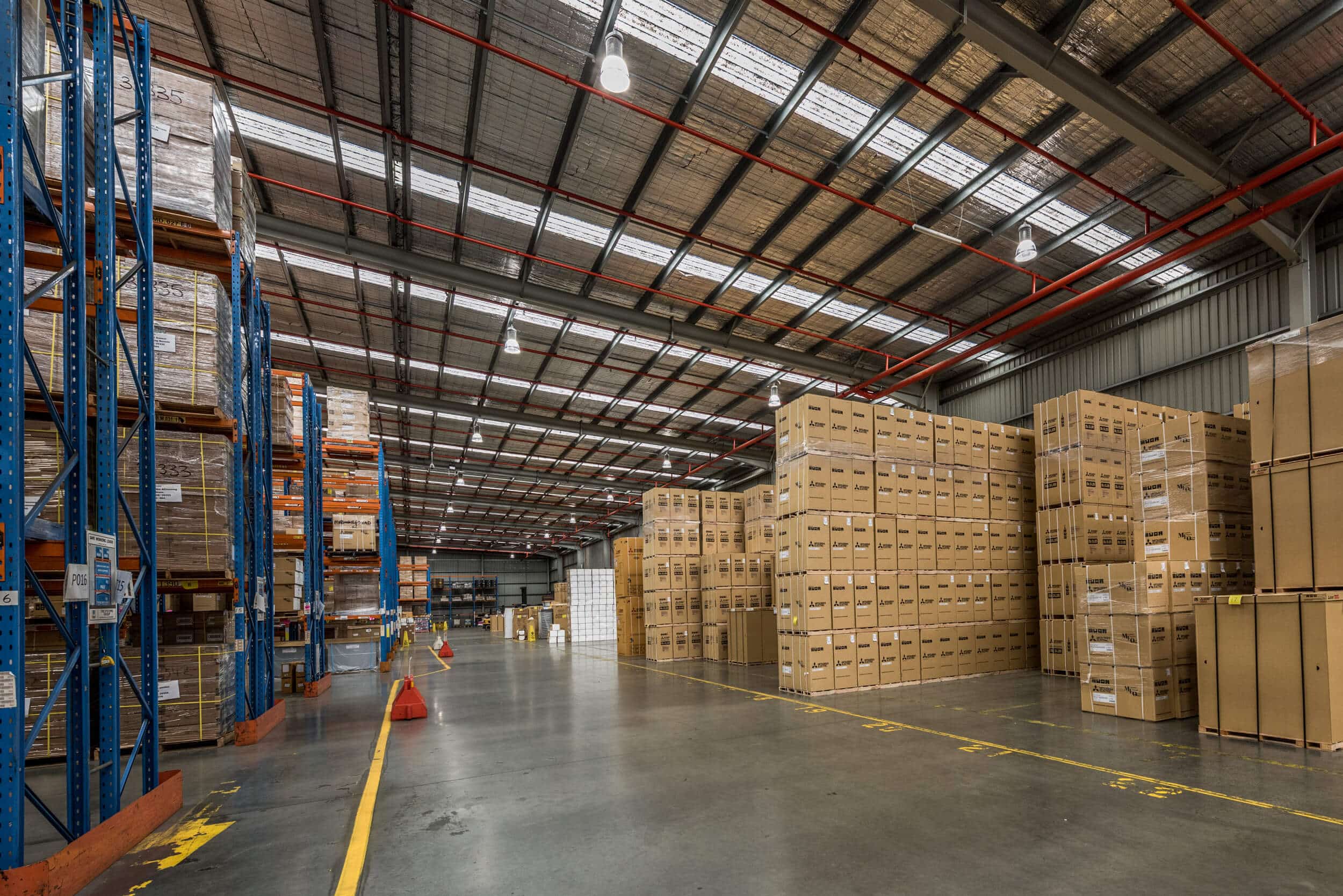 Linear flat-bay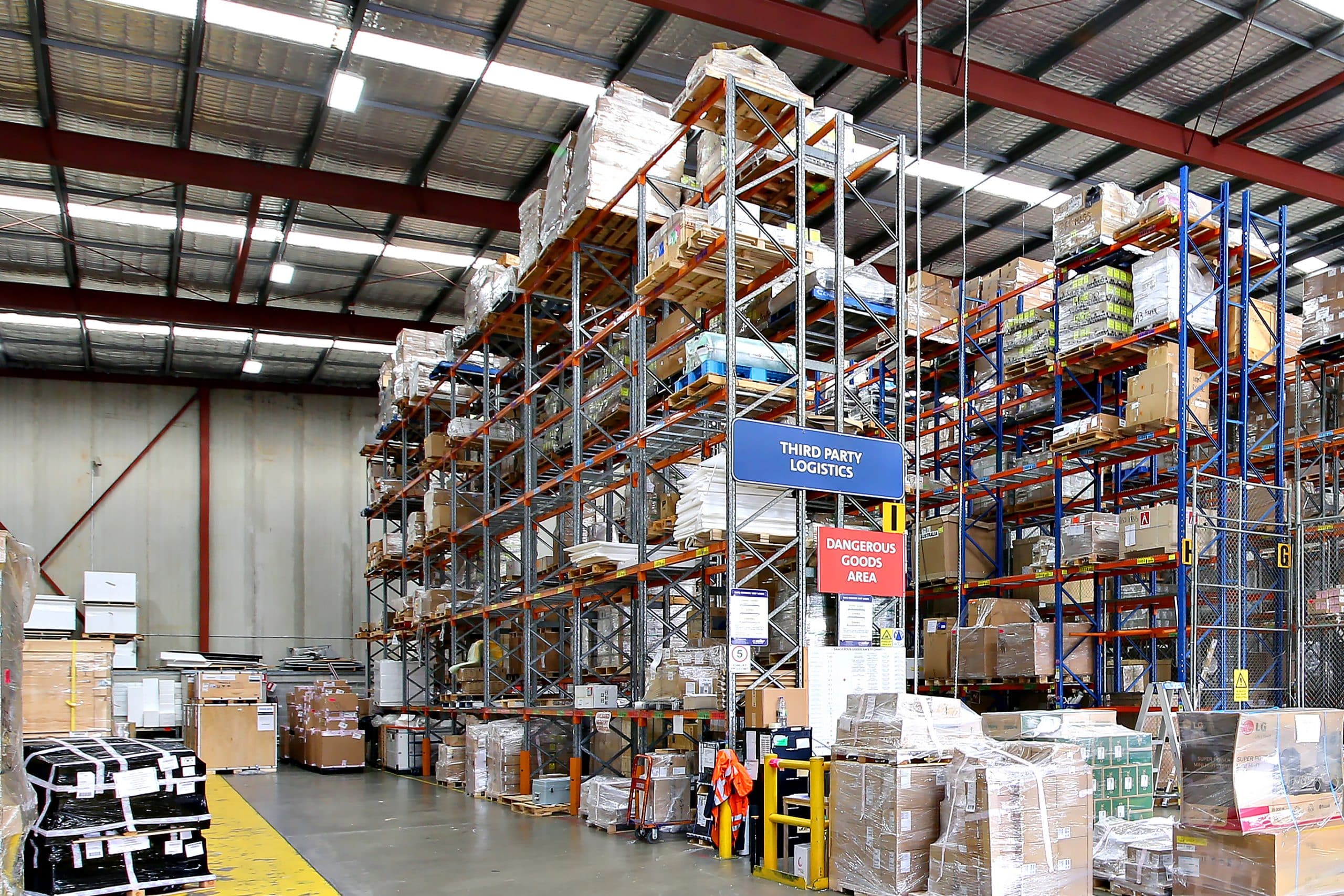 4. Verify data and results
Once appropriate luminaires are selected, we verify if the results will comply with the relevant standards using manual calculation methods or computer software.
At this stage we decide if we can use the selected luminaire for the design or if we need to select a different fitting if it does not fulfil all design criteria.
At Aglo we use high quality luminaires and are committed to deliver accurate lighting simulations so clients have peace of mind knowing that the lighting meets all relevant standards and codes of practice.   
Want to talk to us about your Industrial Lighting? Get in touch with us today so we can improve your lighting experience.