What will Reza look like without his trademark mo?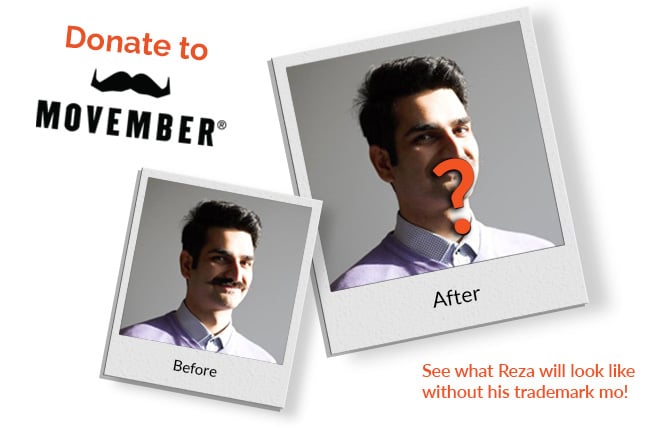 Reza Kashi in our Custom Design team has been proud of his mo since he 'was about 9'. None of us have seen him without it – and we give him lots for it too. But this Movember, for the target of raising $1000, Reza will do the brave thing of shaving it off!
Help Reza raise much-needed funds and awareness for prostate cancer, testicular cancer, mental health and suicide prevention.