Position Available: Supply Chain Specialist – Melbourne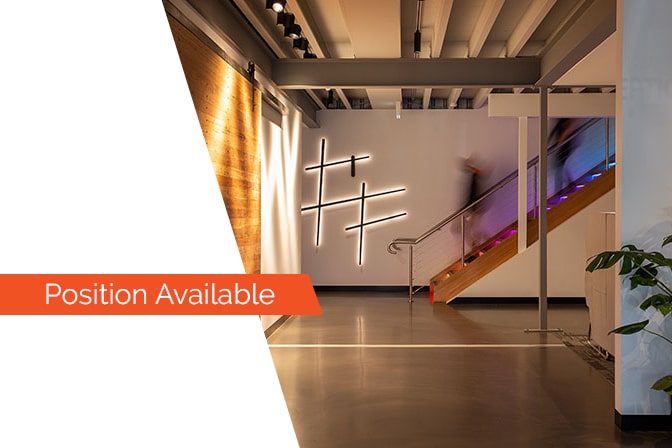 Supply Chain Specialist – Melbourne
About the Business
From the outside of a plain looking frontage in Dingley Village, you will see a glimmer of activity beyond the tinted windows. Inside our brilliantly renovated office, you will find a group of creative designers, mechanical engineers, product developers, sales and project management specialists. As a leading supplier of commercial project lighting solutions and custom manufactured architectural features within the Australian market, we are looking for an enthusiastic Supply Chain Specialist to join our tight knit team. 
Role Duties and Responsibilities 
Reporting to the Supply Chain Manager, you will be responsible for:
Forecast inventory levels of materials and products, focused towards reducing stock levels
Scheduling & management of a portfolio of components and completed light fittings, minimising risk, costs, budgets/targets etc. & maximising improvement through review, analysis & ordering assumptions
Contribution to business performance by effective management of inventory levels, supplier costs, customer service, and delivering innovation
Identify risks & develop contingency plans to support assembly
Issue and manage purchase orders in accordance with customer needs
Setup and manage Assembly Orders (including BOM's)
Assist in managing and following up overseas orders with our international agents
Coordinate with the sales department and suppliers in the purchasing scope of work especially for big projects
Arrange and co-ordinate (international) shipments to ensure the goods arrive on time, at the best possible price
Support all relevant departments with quotations/lead-times for the purpose of tenders
Source, select and negotiate for the best purchase package in terms of quality, price, terms, deliveries, and services with suppliers
Maintaining a solid overview of upcoming jobs so that parts can be ordered in time and acceptable lead times can be met
Prepare and pass information to Finance Department for payment of accounts and invoices within agreed time frames
Skills and Experience
Proven experience in a Supply Chain/Material Planner, Logistics or Expediting role (min 2 yrs)
Strong analytical skills, problem solving, high attention to detail and highly productive
A good technical aptitude
ERP system experience and Advanced Excel skills
Experience in Lighting or Electrical industry would be highly regarded
Be confident, self-motivated and pro-active
Superior communication and interpersonal skills and able to work in a team environment and autonomously
Key Benefits
An attractive salary based on experience
Small, close-knit team environment
A Flexible working environment
Strong company culture
A barista quality coffee machine
This role requires flexibility and the ability to work in a fast-paced environment, ensuring a smooth and efficient transfer from order to delivery. This is a very exciting position which is vital to the success of our fast-growing business. 
How To Apply
If this sounds like you, then please apply with your resume and cover letter indicating why you would be a great addition to our team, please apply here.