What is Casambi Lighting Control?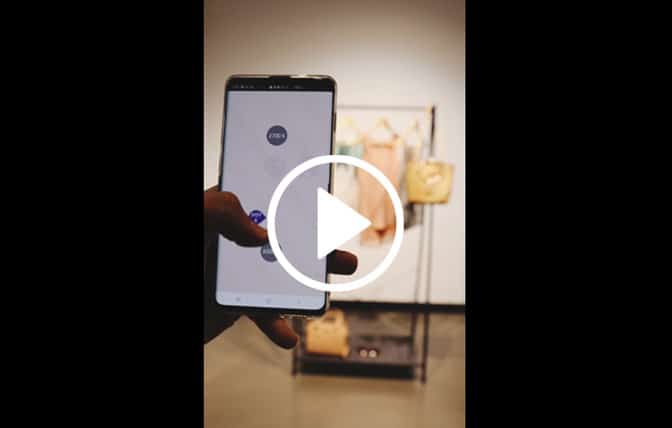 Introducing Casambi
Casambi Lighting allows you to control illumination, colour temperature and light colour of your bluetooth­-enabled luminaires via the Casambi app on your smartphone, tablet or smart watch.
Casambi can be used to create effective illumination, transitions, an enhanced environment or product highlighting simply by the swipe of your smart device. The Smart Wireless Casambi technology is integrated into the driver of a compatible Mondolux light fitting using a bluetooth module. Connecting a series of Casambi enabled lights provides users with a fully controllable, wireless mesh network. The intelligence of the system is replicated in every node and, creates a system with no single points of failure.
Applications and Benefits
The applications and benefits of the wireless control network are extensive. Possibilities include:
Utilising Casambi, a visual merchandiser can make products look their best, providing retailers with the flexibility to manage their lighting based on the changing product collection, season or mood and increase the colour appearance without expensive electrical work.
A hospitality venue has the ability to easily transition the atmosphere from early evening drinks to fine dining without manual intervention.
An office can enhance their environment by adjusting the illumination levels (or using the handy scheduling feature on the Casambi App to activate a scene at set times – resulting in reduced energy use through automation) for human centric circadian rhythm lighting to promote wellness and productivity (Sunrise to Sunset lighting mode – Warm to cool to warm)
Key Features
The key feature of Casambi is that it provides users with the flexibility to manage their lighting without the need of expensive electrical work, wiring or DALI commissioning. Further functionality features of Casambi includes:
Light colour: Controlled simply by the app, users can control the RGBW light colour by the tap of a button and save favourites from a colour palette.
Colour temperature: Users can manage the colour temperature of their luminaires by simply sliding their finger on top of a luminaire icon.
Grouping: Multiple luminaires can be grouped to be controlled altogether or the group can be opened for individual control
Scenes: Luminaires for different lighting situations or occasions can be managed by the scenes functionality. The luminaires are controlled with one tap to create the perfect ambience as required.
Animations: A dynamic scene; animations can be set to fade from one scene to another scene on a cycle or timer.
Gallery: An intuitive control feature; Gallery enables users to preview individually controlled luminaires via uploading an image of the space or floorplan to the app, marking the position of the luminaires and controlling by selecting each fitting.
Control hierarchy: The control hierarchy functionality allows for cooperation between manual (push button, the app and switches) and automatic lighting controls (timers and sensors). This functionality enables modifying and overriding of the lighting control system to fit the requirement.
Scheduling: The scheduling feature enables scenes and animations to be turned on/off by programming for a certain time, date or days to suit the user's needs.
Sunrise and sunset: Once the networks time zone and location are set, Casambi has the ability to calculate the local sunrise and sunset times.
Gateway: By using the Gateway function, a Casambi network can be securely accessed, and controlled remotely.
Scalability: Casambi is scalable and can be a solution for one room (for example: a retailer) or for a big building complex (an exhibition centre). Utilising networks, the functionality allows an unlimited number of networks to be created and provides users with the flexibility to turn networks on/off at the same time or on a timer as per the requirements.
Synchronisation: Casambi constantly synchronises and self-organises to ensure the pre-set intelligence is replicated in each node, leaving no point of failure.
Integration of sensors and push buttons: In addition to control via your smart device, it is possible to integrate Bluetooth-enabled sensors, push buttons and wall switches.
Available Options
Aglo Systems provides Casambi controllable options on suitable Mondolux LED downlights, spotlights, pendants, trunking & linear fittings. Including:
Tuneable White: Colour temperature controls from 2450K warm white to 6500K cool white.
Dim to Warm: Colour temperature warms when dimmed to replicate the colouring of halogen lighting.
RGBW: Utilised across Mondolux linear profiles.
Want more information?
Click here to request your Casambi quote or call 1300 601 931 to speak with one of our product specialists.